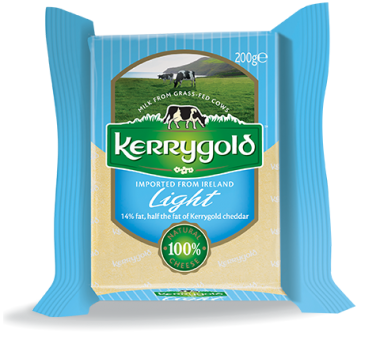 Cheese
Kerrygold Light Cheese
Ideal for use in
Embellish your favourite salad or morning omelette. Sprinkle or smother, whatever your style.
Healthy shouldn't taste so good and with half the fat of Kerrygold Irish Cheddar, you would think there's a catch. Not so. Kerrygold Light is made from only the finest natural ingredients and matured for three to six months, giving it a distinctive creamy character. Kerrygold Light also comes in red and white, why not try both?
Available sizes: 150g slices, 200g, 5kg.